Now that China and Hong Kong won't take our rubbish, it's time to get real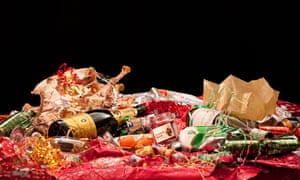 Right now you may well be surveying the wreckage of Christmas, all that old wrapping paper. Whereas in previous years I've skipped through the issue of post-Christmas waste in an upbeat "how to" guide, this year's advice might be summed up as "Brace, brace".
Let me explain. Back in July the Chinese government announced a clampdown on so-called "foreign garbage". To get slightly more technical, that means bringing in very tight contamination limits on 24 categories of scrap, especially waste paper and plastic. This concerns us, because since 2012 the UK has shipped more than 2.7 million tonnes of plastic scrap to mainland China and Hong Kong. Put simply there is no other market to replace it right now.
If your recycling is not "clean", it's game over. Already one fifth of the material collected for recycling from households cannot be recycled. When you chuck plasticised paper in with your normal paper (recyclable) it contaminates the whole lot in the eyes of recyclers.
This seems like a giant mess, but could there be an upside? If we can't dump our rubbish on China, could we be forced to confront the reality of our own waste habits finally? The famous Blue Planet II episode featuring a whale death has triggered a guilt response in many of us. Can we now convert that into taking a zero tolerance stance on the plastic packaging problem that likely caused the whale to die in the first place? 2018 needs to be the year that things change.
The big picture: big stories on the biggest paintings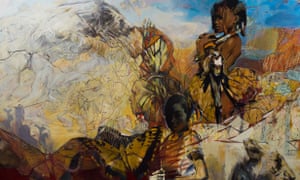 Emily Lamb is the granddaughter of the late artist David Shepherd whose big paintings of elephants raised big money for conservation. Lamb carries on in his footsteps with Within a World. This is one of 10 80ft painted canvasses forming a 360 degree panorama which Lamb describes as her 'wake-up call to reinvent ourselves in nature and our relationships with all sentient beings on this planet.'
Well dressed: Bottletop 3D printed shop
After launching a successful pop-up last year, the ethical accessories brand Bottletop has opened a permanent store at 84 Regent Street in the West End of London. But this is no ordinary shopping experience, rather an immersive introduction to the future of fashion. Visitors get a multi-sensory journey using scent and sound to tell the story of the brand. It's quite an evolution: over the past decade Bottletop has developed its signature bags made from waste ring pulls into the go-to luxury sustainable accessories brand. Bottletop's sustainable design ethos is literally built in here at the new shop. The interior has been 3D printed from 60,000 recycled plastic bottles and 5,000 cans. This is thought to be the world's first store 3D printed from upcycled plastic, and the printers were operated by robots (Bottletop, 84 Regent Street, London W1B 5RS).